A typology of marked-S languages
Keywords:
alignment, nominative-accusative, case marking, ergative-absolutive, formal and functional markedness, valency, argument-structure, marked nominative, marked absolutive
Synopsis
A typological study of the rare marked-S language type which overtly marks the single argument of intransitive verbs (S) while one of the arguments of transitive verbs (either A or P) is left zero-coded. The formal (overt versus zero-coding) as well as functional aspects (range of uses of individual case forms) of the phenomenon are treated. The book covers languages from the Afro-Asiatic and Nilo-Saharan languages of Africa and of the North America Pacific Northwest and Pacific regions.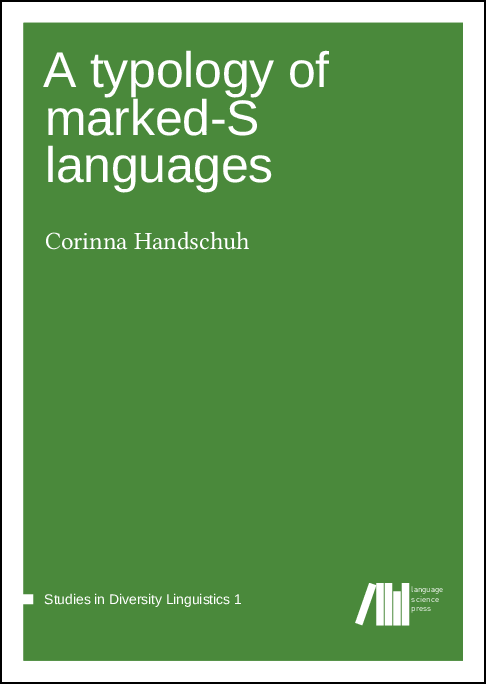 Cite as
Handschuh, Corinna. 2014. A typology of marked-S languages. (Studies in Diversity Linguistics 1). Berlin: Language Science Press. DOI: 10.17169/FUDOCS_document_000000019858 DOI: 10.17169/langsci.b18.10
Copyright (c) 2016 Corinna Handschuh
License
This work is licensed under a Creative Commons Attribution 4.0 International License.
Details about the available publication format: PDF
ISBN-13 (15)
978-3-944675-19-0
Publication date (01)
2014-03-05
doi
10.17169/FUDOCS_document_000000019858
Details about the available publication format: Bibliography
Publication date (01)
2014-09-24
doi
10.17169/langsci.b18.10
Details about the available publication format: Hardcover
ISBN-13 (15)
978-3-944675-70-1